No, you won't float away, but you will get a lot of comfort and relaxation from a zero gravity chair. When you want to relax, it is wise to use the best of the best. Switching to one of the top 10 best zero gravity chairs in 2023 is the move to make.
You will get style, class and comfort all in one purchase. Give yourself a break and upgrade to one of the best of the best.
Our Best Zero Gravity Chairs Review
10. AmazonBasics Blue Zero Gravity Chair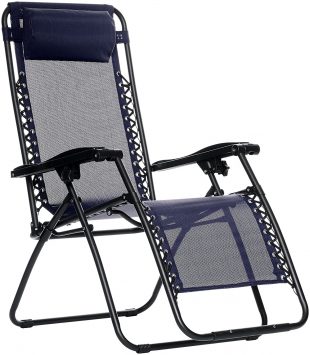 The powder-coated steel frame provides you with a lightweight chair that is also rust and corrosion resistant. Plus, the bungee styled design is weather resistant. You can leave the chair outside in the rain and not damage it.
This chair comes with a padded pillow for your head's comfort and contoured arms to allow your rest easier. It will hold up to 300 pounds of weight. Measuring approx. 43 by 25 by 35 inches, almost anyone can relax in this chair.
9. Timber Ridge Patio Lounge Chair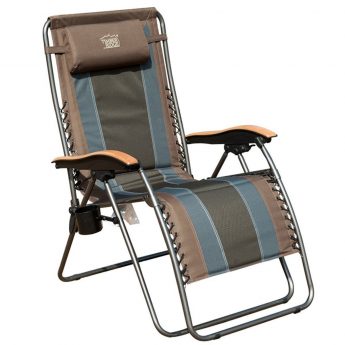 The steel tube frame and polyester fabric will hold up to 350 pounds. Then the adjustable zero gravity chair can be set to your comfort zone with ease. It also has a cup holder, so you do not have to worry about spilling your favorite beverage.
Measuring roughly 43 x 22 x 21 inches, this chair will extend to 72 inches. This allows just about anyone to use this chair. A pillow comes with the chair for added comfort.
8. Sunnydaze Zero Gravity Lounge Chair
As you can see, dark brown is not the only color you can get these zero gravity chairs in. There is an assortment of colors that will match up with your patio's look. Its 69-inch length provides ample room for most users. Plus, it will hold up to 250 pounds without any problem.
There is no assembly required and the chair comes with a pillow and a cup holder for extra comfort. Then the chair has several comfort settings to fit your needs.
7. Best Choice Products Adjustable Zero Gravity Recliners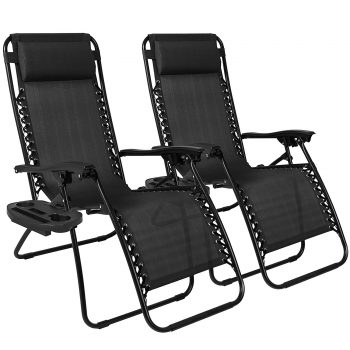 The UV resistant materials make sure that the fabric does not lose its color over time. Then its ability to hold up to 250 pounds allows for a variety of people to make use of its comfort settings. The adjustable chairs come with a cup and magazine holder as well as contour arms and a padded headrest.
It's up to 69" length and multiple comfort settings allow you to pick the right position for you. The elastic cords can be replaced when they break or wear out.
6. sunjoy Blue Zero Gravity Chair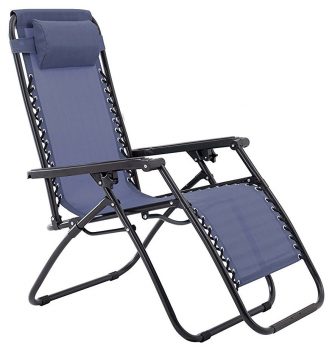 The mesh fabric allows your body to breathe as it rests, it also comes with UV protection. This protection keeps the fabric from fading as it sits in the sun. made from steel, this chair brings a padded headrest along for your comfort needs. The arms are straight but durable.
Its bungee cord style provides you with security and you know you can rest easy as it will hold your weight with ease. Its weight capacity is 300 pounds.
5. Caravan Sports Infinity Chair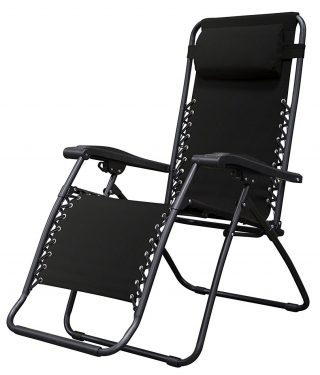 The double bungee cord system holds you and the fabric easily. This gives you the security you need to relax as you sit in the chair. Its adjustable settings keep you in control of your comfort sweet spot.
Plus, the chair is rated to hold up to 300 pounds of weight. Then the padded headrest and arms add to your relaxing afternoon. The chair will fold down to about 6 inches in width making for easy storage.
4. Belleze Oversized Zero Gravity Recliner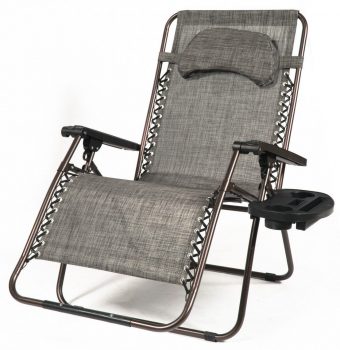 For those people who cannot fit in a standard chair, this model is built with 5 extra inches added to the width. Almost anyone can use this chair no matter their size as long as they meet the 300-pound weight capacity.
Then the chair reclines to about 62 inches in length and has a pillow to let you sleep the afternoon away. A cup holder keeps your favorite beverage close at hand.
3. Best Choice Products Double Wide Folding Chair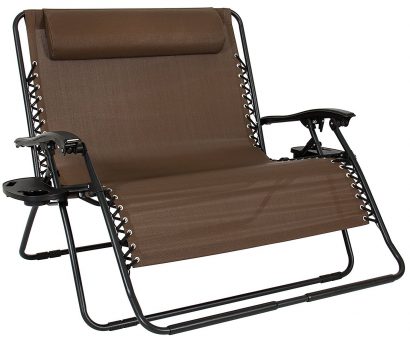 No double wide is not an insult to your body's size. It just means that 2 people can sit in this chair and be romantic. Each person has their own cup and cell phone holder and the chair will support up to 450 pounds of weight.
The dual headrest is removable and easy to keep clean. It is a perfect chair for those quiet nights when the kids are in bed.
2. Goplus Zero Gravity Chair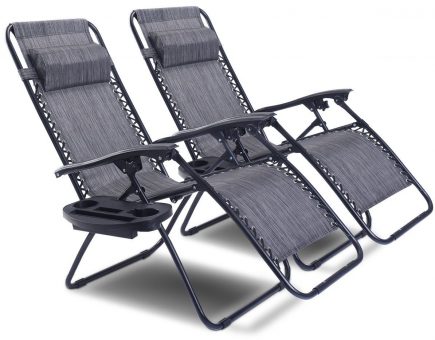 These lightweight chairs can fold down and be stacked on top of each other. This helps you in case you have storage issues. The chairs will stretch out to around 65 inches in length and you can relax knowing the cup holder is nearby.
You can also receive your calls as the cup holder will hold your cell phone. The chair will hold up to 300 pounds, comes with a padded headrest and can be used inside or out.
1. Timber Ridge Chaise Lounger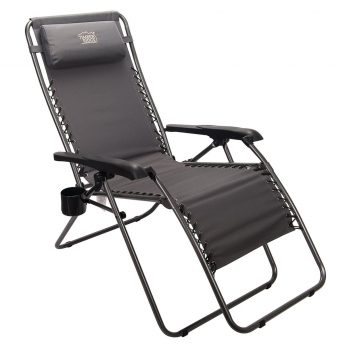 The tube steel frame and polyester fabric will hold between 260 and 300 pounds of weight. This ensures that almost everyone in your family can use this chair. A single cup holder should hold average size bottles of your favorite beverage.
Its bungee cord system keeps you nice and secure as you take a nap or read.
Some Final Words
Comfort is the name of the game when you use a zero gravity chair. You get the comfort you want when you use one of the top 10 best zero gravity chairs in 2023. They are built to provide you with security, durability and relaxation.
Using one of the best of the best is the smart way to relax after a hard day of work.