In this advanced technological age, many people have the misconception that photo scanners are no longer needed. This is mainly because the world is full of smartphones and digital cameras that allow you to easily transfer your photos online. However, photo scanners are beneficial for many individuals especially those who are in the photography business, campaign, and marketing profession, teaching jobs, and any career that involves the need for high-quality photos. And so in this post, we feature the top 10 best photo scanners in 2023.
But before you buy a new photo scanner, there are some factors that you need to consider. Determine exactly what kind of photo scanner you want, especially when it comes to the size of the photo. You should know that the products we listed here are not only for photos but for scanning documents too. Everything you need to know about each of the photo scanners is in the details, so it is easier to compare and make a choice.
List of Best Photo Scanners  Review
10. HP Scanjet G4010 Photo Scanner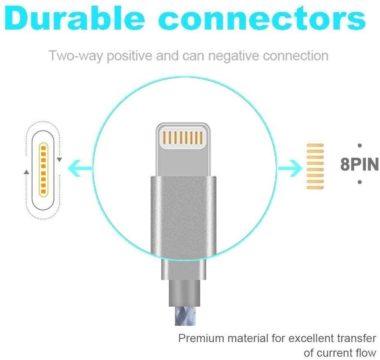 For an old photo, slide, or film restoration, the HP Scanjet G4010 Photo Scanner is the perfect product for you. It is made by one of the trusted brands in the industry, and this product will surely last for a long time. It is a great device for restoring the beauty and quality of your old photos with convenience.
Reasons to buy:
Photo scanner dimension of 7.24" x 23.46" x 17.28", with a weight of 12.23 pounds
Made from premium quality materials for superior functionality
Designed to scan and convert film negatives, 35mm slides, and old photos
9. Renewshop 120 Stand Alone Film & Slide Scanner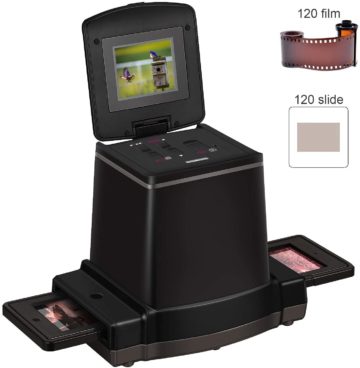 Negative films and slides can be easily converted into digital photos through the reliable Renewshop 120 Stand-Alone Film & Slide Scanner. It works well with both Mac and Windows, and it is designed with a 2.4" LCD display screen. You can look at your photos through the screen, or you can connect this product to your TV for a larger view of the photos.
Reasons to buy:
Scanner dimension of 11.2" x 7.85" x 5.9", with a weight of 1.98 pounds
Supports photo sizes of 6 x 4.5cm, 6 x 6cm, 6 x 7cm,6 x 8cm, and 6 x 9cm
A high-quality product that converts in 2 seconds only
8. ClearClick 14 MP QuickConvert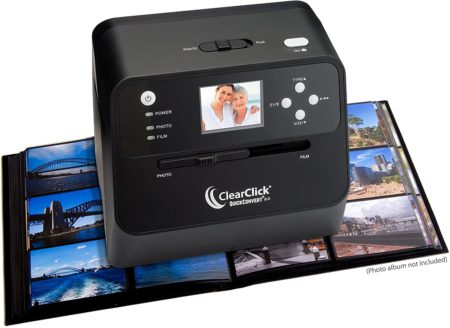 Converting old negative films into beautiful scanned photos is made possible by the ClearClick Photo Scanner. You only need to wait up to 3 seconds for your negative films, actual photos and slides to transition into a digital form. It is equipped with a 2.4" LCD display screen for your utter viewing convenience. This product is manufactured with expertise using premium grade materials.
Reasons to buy:
Negative film scanner that can handle 35mm, 126, and 110 films
Designed with rechargeable batteries in order to forego cords and wires
Backed with a 100% 12 months warranty coupled with a USA based technical support
7. QPIX DIGITAL Super 8 Negative Photo Scanner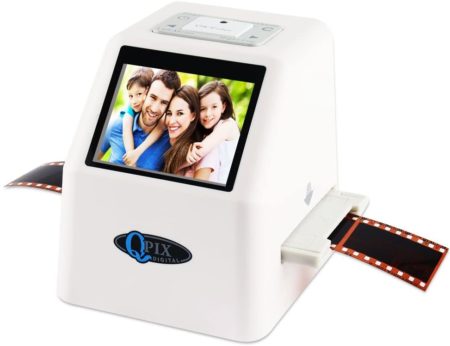 If you are an old-school photo lover, then the QPIX DIGITAL Super 8 Negative Photo Scanner is the perfect product to make you happy. It has a clear and reliable 2.4" LCD screen display, with a 22MP high-resolution feature. You simply need to slide the film negative at the bottom section, and you can start scanning your photos. It is quite easy to use.
Reasons to buy:
Perfect for old negative films that you want to transform into something new
Scans photos from negative films into a USB drive or memory card
Portable at dimension of 7.64" x 6.06" x 4.65", and lightweight at 1.67 pounds
6. iCODIS High Definition Portable Scanner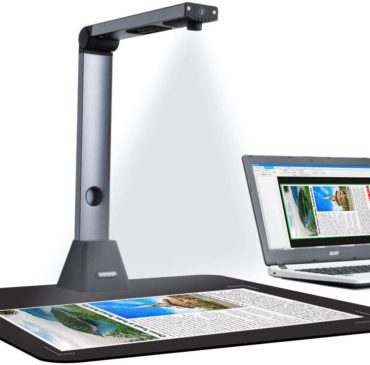 As a portable scanner, the iCODIS Photo Scanner offers a high definition resolution for your photos and documents. It is an intuitive product that automatically corrects any mistake and fills in missing images. This scanner is perfect for both photos and documents, and you can easily carry this product anywhere. It is great for home use as well as office use, and the sturdy construction of this product ensures superior durability.
Reasons to buy:
Maximum A3 photo or document size coverage for magazines, papers, catalogs, blueprints, and more
Capable of producing PDF files wisely, plus an image segmentation that is processed automatically
The product dimension of 9.4" x 3.1" x 13.8", with a weight of 1.65 pounds
5. Canon imageFORMULA R40 Office Document Photo Scanner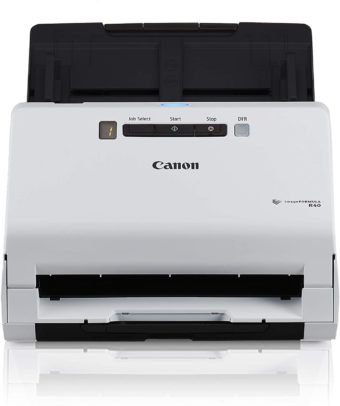 A photo and document scanner in one product is what the Canon imageFORMULA R40 Photo Scanner is all about. It is a high-quality product that is super sturdy and efficient. The setup is quite simple and the operation is seamless. With this product, you can scan your photos and documents with utter comfort, and you can be confident about your safety too. Also, it is compatible with both Mac and Windows operating systems.
Reasons to buy:
Made from high-grade materials for excellent durability and functionality
Designed with a user-friendly Mac and Windows software called Canon CaptureOnTouch
Comes with a 1-year warranty coupled with reliable technical support that is based in the US
4. Epson Perfection V800 Photo Scanner
For photo scanning excellence, the Epson Perfection V800 Photo Scanner is a great product that suits your needs. It operates fully without the need to warm-up, and this product produces remarkably clean and clear photos. This photo scanner comes with film holders for your utter convenience. Plus, this item is integrated with a software called LaserSoft Imaging SilverFast SE for superior management of the photo color, grade, shadows, highlights, scale, and more.
Reasons to buy:
6400 dpi scanning resolution for superb color and capturing od little details
The exclusive twin-lens system coupled with an outstanding 4.0 Dmax tonal range
Utilizes the Digital ICE Technologies that automatically eliminates scratches and dust
3. Epson Wireless High-Speed Photo and Document Scanning System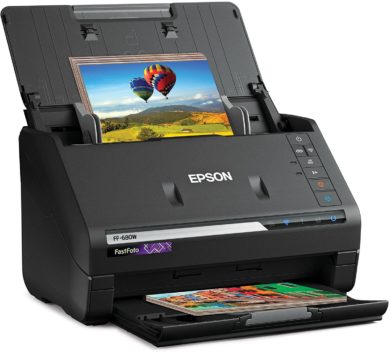 If you are looking for a fast scanning product for your photos, then the Epson FastFoto FF-680 High-Speed Photo Scanner is the perfect product for your needs. It can be connected to the internet or using a USB with hassle-free operation. This product is made from high-quality materials for superior performance and durability.
Reasons to buy:
Designed for scanning photos with a maximum size of 8.5", with 1 photo scanned every 1 second
3 scanning modes: 300 dpi for easy sharing, 600 dpi TIFF for archiving, and 1200 dpi for enlarging
Utilizes the Single Step Technology that allows you to scan your photos along with any handwritten notes
2. FujitsoScanSnap Document Photo Scanner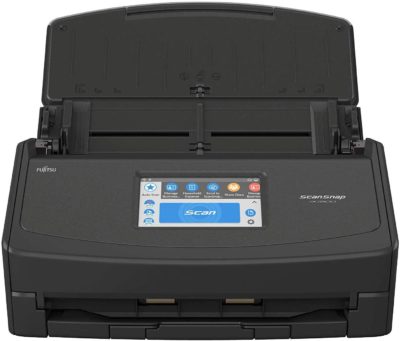 A photo scanner that can work with both PC and Mac is definitely something to consider. And so the FujitsoScanSnap iX1500 Photo Scanner offers its services to you. It is capable of connecting you to cloud services through the use of the ScanSnap Cloud. And you can take advantage of the wireless scanning feature that allows you to scan your photos to your desktop folder, Dropbox, Google Drive, and other destinations. Plus, this photo scanner has the capability to auto-correct your photos.
Reasons to buy:
Designed with a Quick Menu for a convenient One-Touch Scanning
Scanner dimension of 10.5" x 9.92" x 15.7", with a weight of 7.5 pounds
Touch screen 4.3" display, with 30 ppm scanning speed, and maximum 600 dpi optical resolution
1. KODAK SCANZA Digital Film & Slide Scanner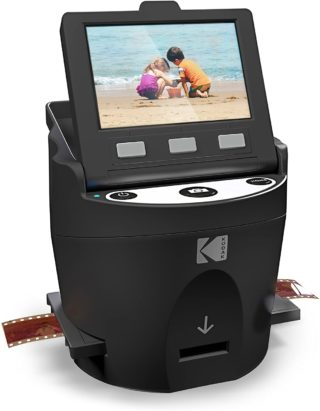 You know that when a product is manufactured by a highly trusted brand in the industry, that item is worth every penny. The KODAK SCANZA Photo Scanner is indeed an extremely durable and highly efficient product that will never fail to amaze you. It provides outstanding photo scanning performance, coupled with image enhancement setting that can reach a maximum of 22 megapixels. Plus, this product has a very friendly user interface.
Reasons to buy:
Photo scanner dimension of 5.12" x 4.72" x 4.53", with a weight of 1.03 pounds
5" large LCD screen for viewing photos, slideshows, and modification of images
Features a reliable sensor of 14 megapixels for excellent HD photo quality
Conclusion
Now that you have read through the list of the best photo scanners in the market, it is time to make a choice on which product you will buy. But no matter what item you will purchase, rest assured that all photo scanners here are made from premium quality materials in order to achieve exceptional durability. These products are highly efficient and functional, and they are built to have longer lifespans. You will surely have a great and fun time scanning your photos and documents using any of the items in this post. Plus, the photos turn out to be of high quality, thanks to the high-resolution display of these photo scanners.