Standing water is no threat to your pool cover when you have a good pool cover pump. Too much water on your pool cover can cause some problems for you. The best thing to do is to use one of the top 10 best pool cover pumps in 2019.
These pumps are designed to make sure the standing water is taken off your pool cover and sent to where it really belongs. If you have a tough job, it is always wise to use the best of the best. With the top 10 best pool cover pumps in 2019, you are using the best of the best.
Our Top Best Pool Cover Pumps Review
10. Fibropool Electric Drain Pump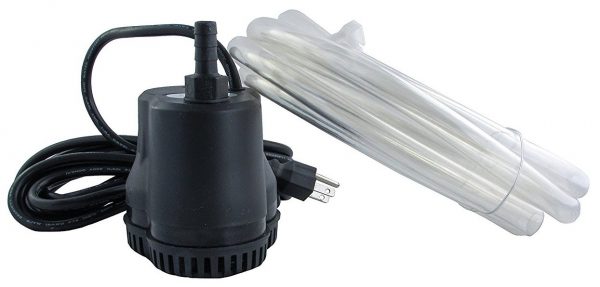 You can use this pump on your above ground pool or an inground one. It will pump at 600 GPH regardless. The power comes via the 16-foot power cord and it plugs into a standard 110-volt outlet.
To get the water off your pool cover, you also get a 16-foot drainage hose. No need to hook up your garden hose to this unit. Its light weight means it will not harm your pool cover.
9. Pumps Away Swimming Pool Cover Pump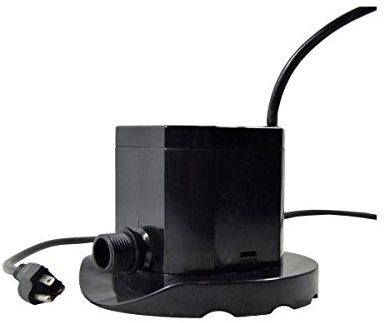 The 1.4 HP motor provides all the power you need to keep your pool cover free from water. The 7" base keeps the pump stable as it pumps at a rate of 800 GPH. Its 25-foot power cord allows you to reach all the standing water on top of your pool cover.
Then the filter is reusable and easy to clean. You can replace the filter any time you need to make sure you get complete cleaning action.
8. Superior Pump Thermoplastic Submersible Pump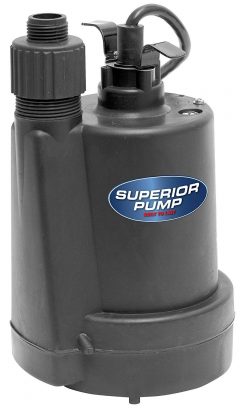 The thermoplastic construction keeps corrosion away. This allows your pump to work for you for years. The ¼ HP motor comes with only a 10-foot power cord, so an extension cord is probably needed. It will work in water as low as 1/8 of an inch deep.
Then it will move the water at a rate of 30 GPM. Plus, it will pump water up to 25 feet vertically. An adapter comes with the pump to help you fit your drain hose.
7. Blue Wave Dredger Jr. Above Ground Pool Cover Pump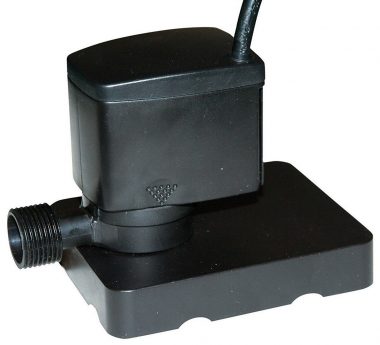 This fully submersible pump has to be manually turned on and off. But it will pump up to 350 GPH and work till there is about 1/8 of an inch of water left. The 25-foot power cord gives you plenty of space to work with.
Plus, the pump comes with a garden hose adapter in case of compatibility issues. Also, the filter is reusable, and you can use this pump wherever you need it.
6. F&SLIFE Swimming Pool Cover Pump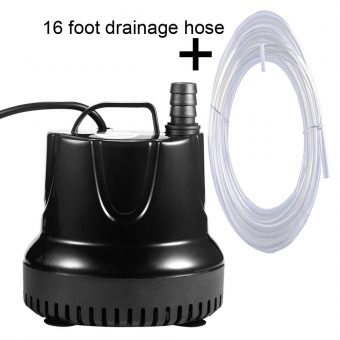 Pumping standing water at 850 GPH is a good thing. It gets the water off fast. This pump will work on both above ground and inground pool covers. Then the included 16' drainage hose takes compatibility worries off the table.
A 16' power cord plugs into a standard 110 outlet and brings all the power the pump needs to work right. Plus, a one-year warranty protects your investment in this pump.
5. Little Giant Submersible Cover Pump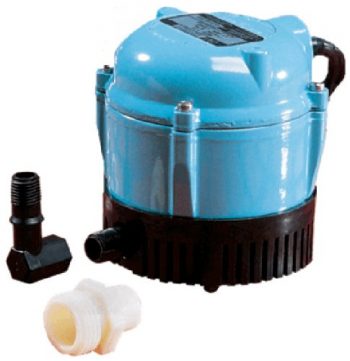 Everything you need to remove standing water from your pool cover is here in this package. You get an 18-foot power cord, plus a drain elbow for tight spots. Then if your garden hose does not match the drain valve, you get a hose adapter as well.
The epoxy coated aluminum fights off corrosion and will help the pump remove water at the rate of 170 GPH. The pump will work even if it is submerged under water.
4. Rule Submersible Utility Pump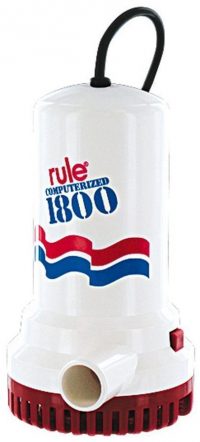 This pump will turn itself on if there is 1" of water on your pool cover. It will turn itself off once the water level is low enough. The motor runs silent and without vibrations, plus the 8-foot cord plugs into standard 110 outlets.
The pump is designed to be rust and corrosion proof. Its thermoplastic construction sees to that. It will also automatically check water levels frequently. The filter is easy to clean, and it just snaps off and back on again.
3. WAYNE 1/4 HP Water Removal Pool Cover Pump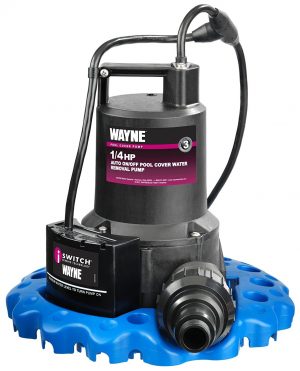 All you need is about 2 inches of water for this pump to automatically turn on. Then after pumping about 3,000 GPH, the pump will turn off when the water level reaches ¾ of an inch.
Besides the 25-foot power cord, you get a 25' rope to help you get it back to the pool's edge. The pump also comes with freeze protection technology and will work with a standard ¾-inch garden hose.
2. WAYNE WaterBUG Pump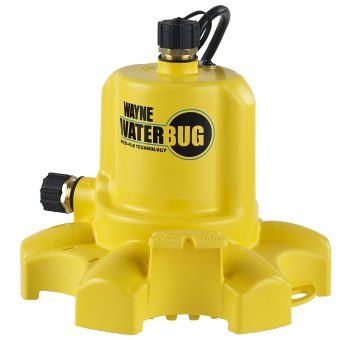 You can eliminate standing water two ways with this submersible pump. Depending on your situation you can drain it using the top drain valve or the normal side valve.
This pump will remove up to over 1200 GPH and work until it reaches only 1/16 of an inch. The versatility of the pump helps you remove standing water from just about any location other than your pool cover.
1. Little Giant Automatic Swimming Pool Cover Pump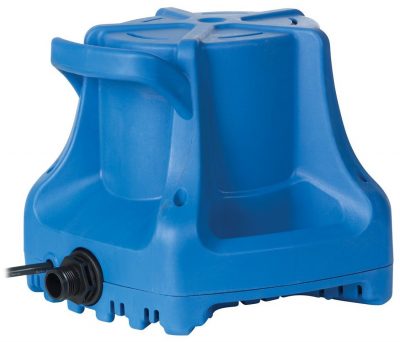 This little pump is activated by a float switch. When the water gets high enough, it turns on by itself and drains the water. The drain valve is compatible with a regular garden hose and the built-in handle makes it easy to move.
All you need is about 2 inches of water and this pump will go into action. Plus, its power is brought by a 25-foot power cord. Once turned one, it will remove about 1700 GPH.
Some Final Words
You have put a lot of money into your pool and pool cover. It only makes sense that you want to keep excess water off of both. Using one of the top 10 best pool cover pumps in 2019 is the right move to protect your pool cover and your pool.
Using the best of the best is the way to go.